Experience the benefits of counselling out in the fresh air
Nature and beautiful green places provide an inspiring space to reflect and process thoughts and emotions.
Taking therapy outdoors has been shown to lower anxiety, stress and depression and enhance a sense of well-being. Walking relieves tension and stimulates blood flow to the brain, improving problem solving and creative thinking.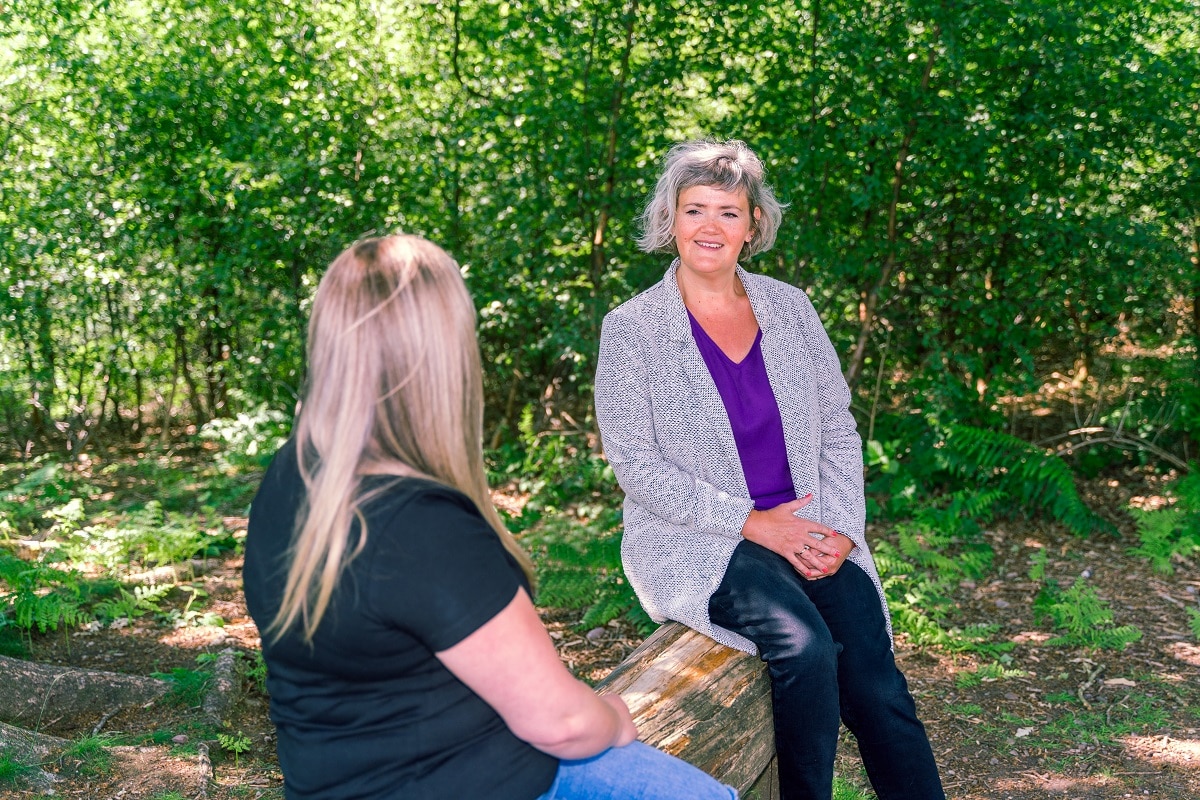 Experiencing therapy outdoors means you get all the benefits of seeing a fully trained counsellor – with the additional benefits that Mother Nature brings!
Your whole 50-minute session will take place outdoors in a beautiful and accessible green space near Stone in Staffordshire. We'll walk at your pace, and take a seat for some of the session too. If you prefer, most of the session can be seated.
SESSION COST: £55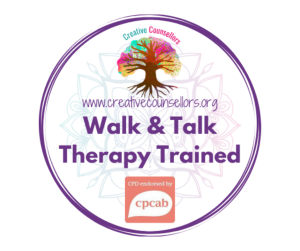 Free initial consultation
You need to be confident that I'm the right counsellor for you. A free 30-minute initial consultation – by Zoom or phone call – is a chance for you to tell me what you're hoping to get from therapy. I'll tell you more about how I work and how I can help you
Call me on 07763 794297
Email therapy@harrietsummerfield.com
Or simply fill in the form below and I'll get back to you
Frequently asked questions
Do I need to be really fit for walk-and-talk counselling sessions?
No! All the locations for outdoor therapy are accessible and tailored to you. We'll take things at your pace, and all routes feature plenty of places to sit down and rest while we talk. In fact, sit-and-talk sessions are available if they would suit you better. The important thing is that you're outdoors and experiencing the benefits that therapy in the fresh air can provide
What happens if the weather's awful on the day of my session?
I'm happy to go ahead if it's safe to do so – but I understand that you might not want to be outside if the weather's bad. We can always arrange an online session instead. If terrible weather is forecast, I'll be in touch before your booked walk-and-talk session to make arrangements
Do I have to see you for walk-and-talk sessions only?
No. You can be as flexible as you want to be when it comes to booking your counselling sessions with me. If you want to just have walk-and-talk sessions, that's great. Alternatively, you can choose a mix of walk-and-talk, online and face-to-face therapy room sessions